One thing Turkey does well is entertaining foreign visitors. Its tourism board emphasises their hospitality throughout their campaigns and promises warm welcomes to any foreign nationalities spending time in the country. It isn't hyped up false promises either because many previous tourists often comment on the friendly, kind attitude of Turkish people.
Turkey also promises loads of themed travel ideas for everyone from families to a group of friends. This is mainly because of a 20-year tourism plan set in place in 2003 that re-designed, marketed, and promoted many niches of travel within the country.  With that in mind, if you are looking for ideas for next year's holiday, here are 11 ways that Turkey can provide you with the best travel experience.
Themed Holidays & Travel Ideas for Turkey
Spa and Wellness Pampering
Find your inner self and get your outer person looking right at the same time, by choosing a spa and wellness hotel or luxury resort. Kate Moss is renowned for booking into detox, five-star retreats in Bodrum and for many years, Turks have preferred Izmir where natural spring water alleviates symptoms of many diseases including arthritis and eczema.
Canyon Ranch Kaplankaya was the most talked about the centre in 2016. Recently opened on the Aegean coast, the well-known American brand is a world leader in the spa and wellness industry. At an average cost of 1500 Turkish lira a night, it is a lot of money to invigorate your mind, body, and spirit but other cheaper wellness resorts around Turkey offer the same services, without the luxury finishing touches.
Photography
Photography holidays and tours are popular all around the world and generally attract novices, so there is no need to feel intimidated if you are a hobbyist starter. Although some courses are expensive, you get advice from a trained professional. I spent time in Cappadocia with Turkey Tour Organiser who sells photography holidays there, but you can also book day tours in places like Istanbul. Evening hours on photography trips are generally spent reviewing your photos, and some tour providers help you focus on a particular niche such as people, landscapes, or black and white.
Medical Tourism
Every year, people visit Turkey for dentistry work or cosmetic surgery because it is much cheaper than in their home country. There is also the added bonus of recuperating in the sun. Services available include tummy tucks, facelifts, hair transplants, boob jobs, and face peeling to name but a few. Turkish dentists do everything, your own dentist does but at half the price. For some reason, dentists in Turkey cannot advertise their business but ask around for recommendations in expat groups on Facebook.
Sail the Turkish Riviera
A favourite memory from travelling throughout Turkey is my 4-day gulet cruise of the Mediterranean coast, and I strongly recommend everyone does it at least once. The Turkish Riviera runs from the north Aegean coast to the diverse Antalya region. Central sailing hubs are Bodrum, Fethiye, Marmaris and Antalya and all have companies sailing cruises lasting from two to 8 days. You might assume this is an expensive holiday, but prices are actually ridiculously low if you choose cabin charter.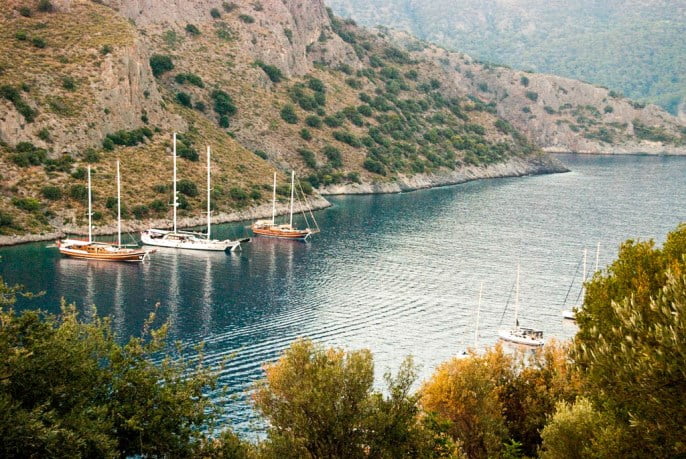 Christian Religious Tours
You do not have to be Christian or religious to explore this themed genre. Even if you just have an interest in the Bible and prominent people in it, touring ancient Christian sites of Turkey is an eye-opening experience. In just 3 days, see remains of the Seven Churches of Revelation on the Aegean coast. Also nearby to Ephesus, where the famous Artemis riots took place, the Catholic Church runs the Virgin Mary's house that is the supposed place of her assumption.
In Selcuk town, Saint John's Basilica holds his tomb. Heading to the central Anatolian region, and home of the Cappadocian fathers, amazing ancient cave churches display restored and intricate biblical frescoes. Turkey is also home to the first church of the world (Antakya) and the architecture of the cliff-hanging 14th century Sumela Monastery in Trabzon, blows your mind.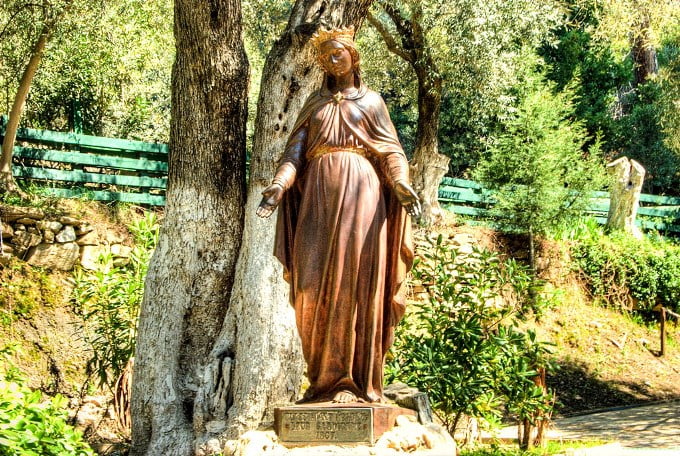 Art and Creativity
Naturally, as Turkey's biggest city, Istanbul is a cultural hub focusing on music, dance, cinema, and art. Spend 4 days exploring its art galleries and museums to get an insight into some of Turkey's greatest artists, and see historical pieces such as the tortoise trainer currently displayed by the Pera Museum. Istanbul Modern Art Museum is a good place to start your tour, but other galleries include the Arter Gallery, and Misir apartment, both famed for their contemporary art exhibitions. Of course, if you want to get creative yourself, check out my experience of a painting holiday in Bodrum.
Foodie!
Every region of Turkey is renowned for a particular food product. Artvin in the northeast produces delicious honey, Kars is the king of cheese makers, Gaziantep grows awesome pistachio nuts, Antalya is renowned for juicy citrus fruits, Beypazari boasts about their Kuru bread, the best Turkish delight comes from Safranbolu and shops in Kayseri sell excellent pastirma flavoured with garlic.
The list goes on and on, but if your budget is limited, you can still have a great foodie experience in Istanbul. Many shops still use traditional recipes to make sure their food products reflect their esteemed reputation. Such as Gulluoglu, known for selling the best baklava in Istanbul, whose methods stem from their hometown of Gaziantep. Also, sign up for day tours focusing on street food of Turkey or join weekly cooking classes to learn how to make your very own Turkish cuisine. Foodie travel ideas for Turkey are endless!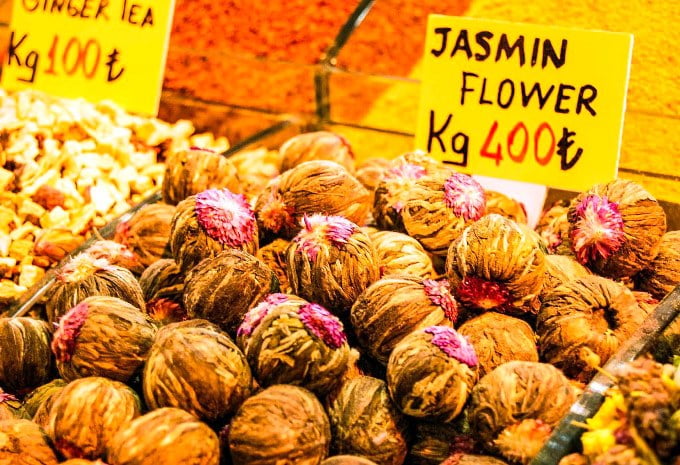 Ottoman Palaces in Istanbul
Istanbul's Ottoman palaces are an eye-opening insight into the defunct empire. Start at Topkapi, the first home of the sultans when they moved their ruling centre to Istanbul and a large sprawling complex, with many rooms including kitchens, circumcision, harem and sacred relics.
Fast forward nearly 400 years and change in architecture, design, and décor trends are clearly visible at Dolmabahce Palace, their second imperial home.  Ridiculously lavished with gold, crystals, and luxurious carpets, it is one of the most expensive palaces ever built. Other summer palaces include Beylerbeyi and Yildiz. There is, of course, the Ciragan but it is quite expensive so to book a room, flash the cash.
Outdoor Adventure
More than 700,000 square kilometres of land, means a huge choice of outdoor activities awaits nature lovers. Hot air balloon trips in Cappadocia are Turkey's most popular outdoor activity where no experience is needed, as is a tandem paraglide ride from Babadag Mountain to Oludeniz beach. The Kackar Mountains are a favourite destination for hiking and trekking, while most coastal beach resorts have scuba diving centres and schools.
White water rafting is popular in Antalya, while canyoning is popular in Kas, a small but quaint fishing village. Otherwise, if you are planning a trip in winter, ski resorts of which one of the most popular is Uludag in the Bursa district, make a roaring trade from local Turks. Lastly, golf fanatics love Belek, its state of the art courses and tournaments.
Road Tripping
If you want to make a road trip in Turkey, the Mediterranean coastal D400 highway is an excellent route. Stretching for more than 2,000 kilometres, it starts near the Iranian border, but you can collect your hire car from Antalya airport instead. Spend time exploring coastal resorts of the Antalya region, then head west on a leisurely road trip and stop off at various places before arriving in Datca and the end of the road.
It is an easy, scenic drive taking in historical sites like Xanthos, Letoon, Patara, and Phaselis. Overnight accommodation is widely available, but favoured places include coastal resorts such as Cirali, Kas, Kalkan, and Oludeniz in the Fethiye region, Marmaris, or any smaller resorts like Turunc.
Romance
No list of travel ideas for Turkey would be complete without mentioning romantic getaways. Whether you are thinking of a honeymoon, anniversary, or just a couple's getaway, my two favourite romantic places are Cappadocia and a sailing tour of the Mediterranean.
Cappadocia is uniquely romantic if you book into a luxury, authentic cave hotel complete with Jacuzzi bath and a balcony or veranda to enjoy breakfast and evening nightcaps with a view. Visit major attractions, but the highlight is a sunrise hot air balloon trip, together.
After booking out, travel south to Fethiye and for one night, stay in a gorgeous five-star hotel with even more stunning views. The next morning, embark on a private gulet cruise of the Mediterranean coastline. Spend your days relaxing and swimming while stopping off at coastal resorts and major sites. Of course, if it is wintertime, the gulet cruises don't run but instead, head to Antalya city centre. It is less formal and not as crowded as Istanbul but still has great shopping, nightlife and tourist opportunities.
Save
Save
Save