The Topkapi palace of Istanbul, Turkey can be either a photographers dream or an absolute nightmare. Built in 1478, when the city was called Constantinople, the former home of the Ottoman sultans is a mass of courtyards, rooms, and elaborate décor. It did at one stage, when still in use, become a mini city so this is an indication of its large size.
For me, the visit was a nightmare. There are plenty of potential subjects that make damn good photos but the excess of people, small size of some rooms, and occasionally the lack of natural daylight really hampered my attempts.
Having previously visited four years earlier, I returned, just to get photographs but did not allocate enough time and this meant a mad dash around. It also annoyed me that in some areas, photography is still forbidden. They do not allow it because flash photography over many years can ruin artefacts but these days, most cameras can operate without a flash. Anyone, I managed to salvage some photos and I hope you enjoy them. Please leave a comment at the end, to let me know what you think.
Pictures of the Topkapi Palace
Interior Rooms
Tip: Ideally allocate at least three hours to tour the palace at a slow pace
Exterior and Courtyard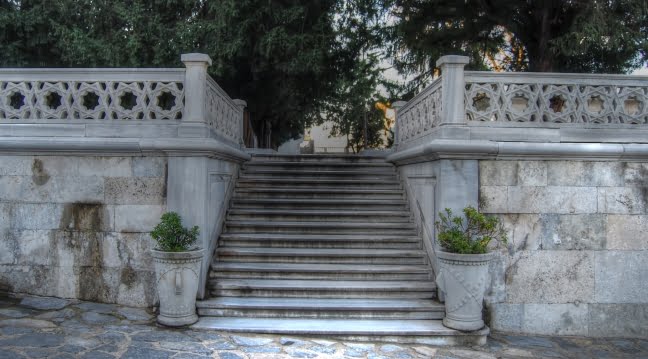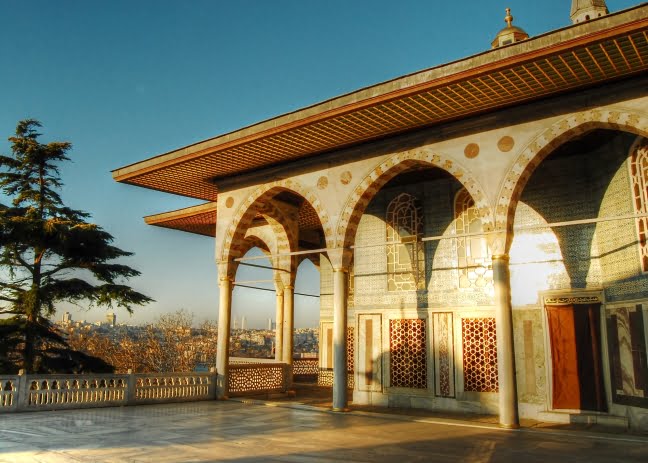 Elaborate Doors
Inside the Harem
Tip : Thanks to digital photography, take lots of photos. The chances are that you will delete half of them at the end of your visit
Tip : To avoid crowds, visit early in the morning or late afternoon
Further Reading on Topkapi Palace
Visiting with an official tour guide will greatly enhance the visit because they give historical information as you walk around.
This website is amazing and useful for anyone who can not make it to Istanbul. They have impressive 3D tours of the palace