Looking for a location within Turkey? You can find it  with this interactive Google map.
Instructions on how to use the map of Turkey
1 Use the + and – markers on the left hand side to zoom in and out
2 Use the direction wheel on the top left hand side to move from one location to another. Alternatively, just hold the map with your mouse and move to the location that you want to see in-depth
3 To print out the map, a specific  location or instructions on how to get there, look outside of the map to the left hand side. There is a print button, press that and follow the instructions
4 If you would like to search for a specific destination, press "View Larger Map" in the right hand corner under the map. This will then take you to Google
Map of Turkey showing the 81 provinces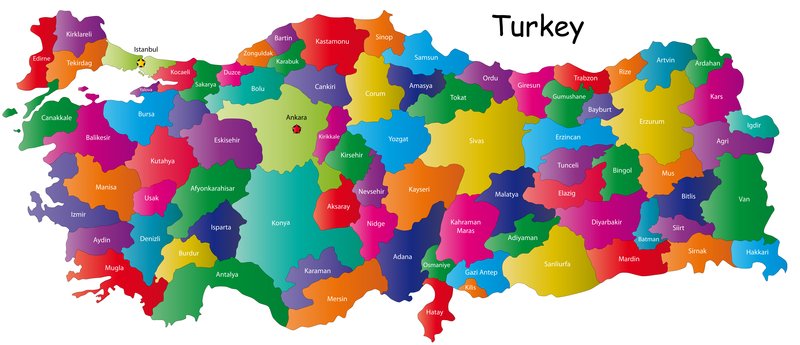 Geographical Facts of Turkey
1 The capital  is Ankara
2 The country spans over 770,760 square miles
3 Turkey has borders with eight countries including Bulgaria, Greece, Georgia, Armenia, Azerbaijan, Iraq, Iran and Syria.
4 97% of the country is in Asia minor while 3% is located in Europe.
5 The country is separated into seven regions which each have their own climate…
6 The three largest cities are Istanbul, Ankara and Izmir
7 Within these seven regions, are 81 provinces.
See more information about Turkey by going to the home blog page
Save