My favourite district in Istanbul is the Sultanahmet area, the hub of its historical timeline and former capital of the Ottoman and Byzantine empires. If nightlife and shopping is not on your city break agenda, then book your Istanbul hotel in Sultanahmet since all the major attractions and landmarks sit majestically in this district that is often called the heart of old Istanbul.
Travel Itinerary Guide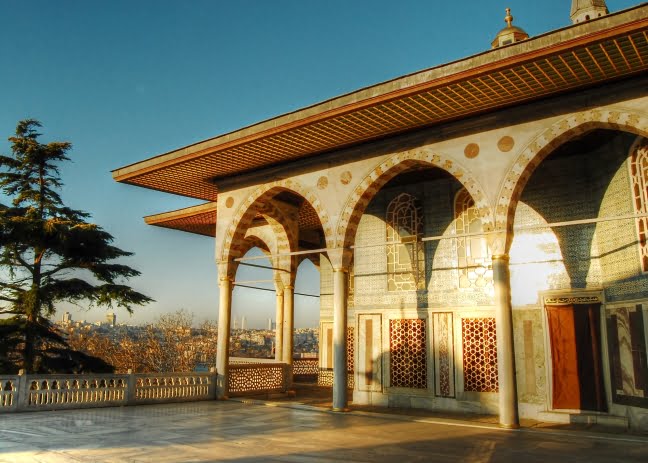 Time Needed: 2 days
Type of Travel: Slow
Hotel Accommodation: Choose from budget hostels to luxury boutique hotels.
How to Get There: Fly into Istanbul Ataturk airport and arrange airport transfers, either private or shuttle
Food and Drink: Once again, the choice is diverse and every type of cuisine is available from Chinese, traditional Turkish, Indian and seafood.
How to Get Around: The cool thing about all Sultanahmet attractions is that they are within walking distance of each other.
Do You Need a Guide? No but if you don't use one, then I suggest a detailed book instead. Visiting the attractions is so much more fun, if you know the facts, figures, and myths of their historical backgrounds.
Sultanahmet Attractions and Landmarks
Blue Mosque
Also called the Sultanahmet Cami, this six-minaret mosque dates from 1616. Suitably named because of the tiles decorating the interior, it is open at all times outside of prayer sessions.
Hagia Sophia
The former church, mosque and now official museum may seem dull from the outside, yet the large interior with its domed ceiling, upper galleries, Islamic calligraphy discs and Christian frescoes is impressive, stunning and leaves a hard-core imprint on your memory.
Arasta Bazaar
Sitting next to the Blue Mosque, this bazaar is quieter than the more famous Grand bazaar. Consisting of textiles, jewellery and carpet shops, there is also one small art gallery.
Topkapi Palace and the Harem
The first home of the Ottoman Sultans is a treasure chest of antiques including clothes, jewellery, and armour. Tour the kitchens, circumcision rooms, and prayer quarters but the highlight is the harem (extra fee to enter.)
Gulhane Park
Close to the Topkapi palace, this green landscape and its gardens are ideal for romantic strolls or simply a break from city life. If you visit during April, you will also see thousands of colourful tulips planted for the annual tulip festival.
Basilica Cistern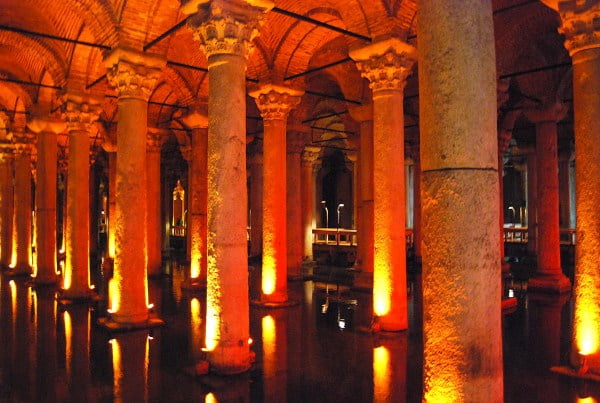 A small entrance door, leads down a flight of 52 stone stairs to an impressive cistern that used to supply the Topkapi palace with water and was also featured in James Bond film, "From Russia with love"
Hippodrome
Sitting in Sultanahmet square, this attraction does not show its former glory as the hub of sports and social gatherings during the Byzantine Empire. It was also most famously the scene of the Nika riots in 532 in which roughly 30,000 people died.
Istanbul archeology museums
These 3 museums have an extremely impressive collection of artefacts from various civilizations throughout history. It is classed as one of the top 10 museums in the world and history lovers will easily spend hours exploring the exhibitions.
Museum of Turkish and Islamic arts
Opposite the hippodrome, this small museum is within an old house that once belonged to an Ottoman vizier. Various artefacts are on show but the old carpets are the highlights.
Disclaimer: I am a freelance writer for Hipmunk and we are currently working together on the #hipmunkcitylove project. Check back soon for more cool posts about the glorious city of Istanbul.
Save