The thought of a Bosphorus cruise in Istanbul did not fill me with excitement. Winter is not the ideal time to be sitting on a boat, shivering with cold. However, every Istanbul travel expert recommended the Bosphorus as a "must do tour" to be on my bucket list.
The problem was the cost. Local Istanbul tour agents sold Bosphorus tour tickets priced at fifty euros or more. They promised an elaborate dinner, a stunning sunset view, and a great evening show, but I was on a budget. Then one afternoon, while wandering around the fish boats of Galata Bridge, we saw a ferry sign advertising unbelievably cheap Bosphorus cruises.
My Bosphorus Cruise in Istanbul
We jumped on board, and after filling with passengers, the ferry slowly backed away from the harbour and bridge and departed on its journey. It was a makeshift Bosphorus cruise! The decor and seating were bland and uncomfortable, the free coffee served by the café was vile, and the itinerary listing all major shoreline landmarks blasted loudly over the speakers in Turkish, not English ensuring I could not understand a word.
In addition, it started raining, and many of my photos were marked with water drops. Yet this simple cruise was one of the satisfying tours I have completed in Istanbul. I even enjoyed the mischievous seagulls that followed the boats waiting for customers to throw bread in the air. So what changed my opinion?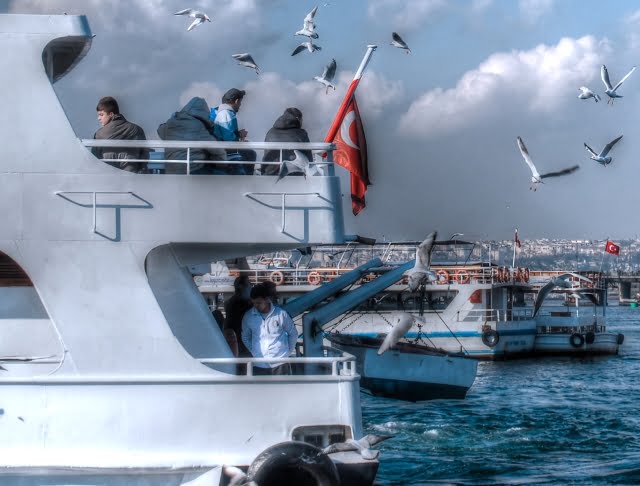 This Bosphorus cruise in Istanbul enhanced my intrigue and obsession with the former capital of the Byzantine and Ottoman empires. On the Bosphorus shore banks stand different ancient and unique landmarks that cannot be ignored by any Istanbul enthusiast. We also passed numerous Istanbul neighbourhoods, all respected by locals for one unique characteristic or tradition. For someone who considered herself an expert in Turkish travel, I discovered more on that short cruise than I did on two previous city breaks. My shame at ignoring the importance and history of one of Istanbul's most prominent locations was kept to myself.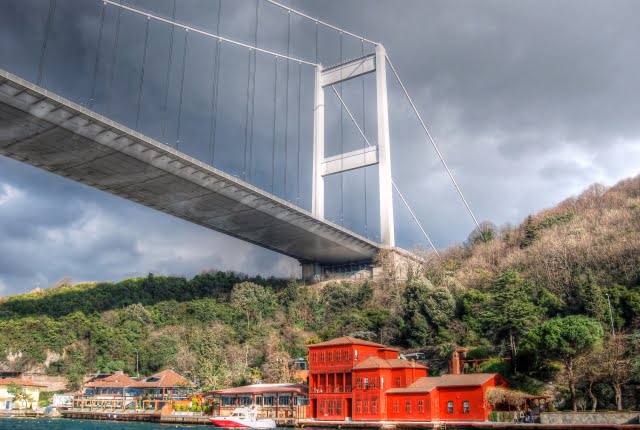 History of the Bosphorus in Istanbul
This 31-kilometre strait of water in Istanbul is the boundary between East and West. The Bosphorus has always been an important strategic point for governments, empires, business, and warfare. Allied powers fought for it in the First World War and failed miserably, causing many casualties at the Gallipoli campaign. The Russians launched many operations to gain control of the Bosphorus during the latter 19th century, and presently many oil tankers from the East travel through on their way to the West. Transportation plans by the government are always on the books, and the latest project is to build a third suspension bridge over the strait that connects the two continents.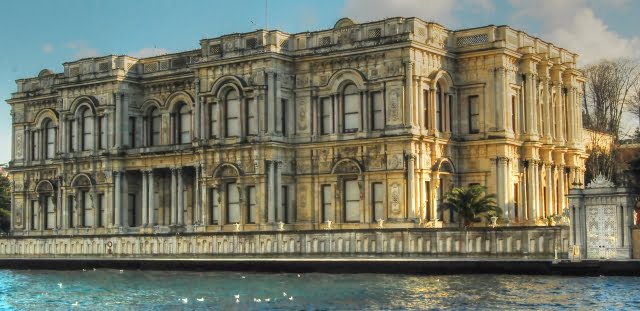 Ottoman Yali Houses of Istanbul
The Yali houses are the best Istanbul Bosphorus landmarks. Built during the Ottoman Empire, their architectural styles blend discreetly into the scenery. Often made from wood, they were the summer houses of wealthy Ottomans, and notable properties include the yali of Huseyin pasha built in 1699 and the Erbilgin Yalisi, listed as the fifth most expensive house in the world when it went on sale for 100 million USD. Many yali houses of the Bosphorus in Istanbul are still occupied and in front of them sit luxury yachts, owned by rich people who can afford a property on one of the most crucial water straits in the world. Some old yalis have been renovated and turned into luxury boutique hotels.
Palaces, Mosques, and Castles of the Bosphorus
Topkapi Palace in Istanbul was the first home for the Ottoman sultans and was built in its location because the wealthy and elite favoured sea travel. However, when they grew tired of its ancient architecture, Ottoman rulers then built a second palace called Dolmabahce on the shores of the Bosphorus in the European Besiktas district. From the cruise boat, the obvious neoclassical architecture style, which was a first for that era, is seen plainly in the exterior facade of Dolmabahce Palace.
In addition, prominent mosques such as Ortakoy and old castles like Rumelian castle also complete the generic makeup of the Bosphorus. Lastly, don't forget from the Golden Horn, you can also see the famous Galata tower that stands out on Istanbul's city horizon. So, now I must make a humble apology for underestimating the importance of the Bosphorus, not because of its strategic importance but because of its ability to portray modern-day and historical Istanbul. So, although I ticked a Bosphorus cruise off on my bucket list, I added many more items to it, including local Istanbul neighbourhoods to explore.
What About a Bosphorus Night Cruise?
The cheapest Bosphorus tour experience is daily ferries departing from the Eminonu area of Istanbul throughout the day. However, you might want to jazz it up a bit, in which case, if you have the budget, be a guest on a night dinner cruise that includes live shows. When you purchase an Istanbul e-ticket package, there is the option of an Istanbul Bosphorus dinner cruise and show included in the price. They offer a pick-up and drop off service from centrally located hotels, or you can head to the meeting point at Kabatas. They met at sunset, and you have not already heard, the sunset views of Istanbul are amazing.
Enjoy welcome cocktail drinks while setting off on the Bosphorus cruise, and then tuck into your dinner. That food includes starters, main course, and dessert, with non-imported alcohol or non-alcoholic drinks. After dinner, admire buildings lit up at night like Ciragan Palace, Rumeli Fortress, Kuleli Military High Scholl, Beylerbeyi Palace, and Maiden's Tower attraction. Alternatively, enjoy the entertainment, including belly dancer, Whirling Dervish, Turkish Gypsy Dance, Caucasian Dance, other Turkish Folk Dances, and a DJ performance. The price is an all-rounder leaving you free to enjoy the evening and other sightseeing attractions in Istanbul.
More About Sightseeing in Istanbul
There is lots more to see and visit in Istanbul city both on the European and Asian sides. My Istanbul category talks about private tours and independent guides, as well as places you can visit on your own.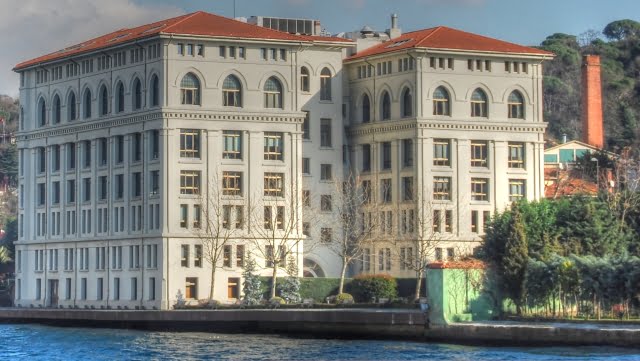 Save