Istiklal Avenue in Istanbul is a busy street. In fact, the busiest street in Turkey. Also known as Istiklal Caddesi in Turkish or Independence Avenue in English, and sitting near Taksim square, anyone visiting the city should spend at least a day exploring the 1.4-kilometer Street and all the side alleys. The street is busy from morning until night and immaculately clean and uniformed, but buildings also have a historical tale related to the Ottoman era.
Often frequented by dignitaries, Ottoman intellectuals and people of affluence, the cosmopolitan street was the place to hang out. After the Turkish war in 1923, the government renamed it, but by the 1970s, neglect turned the street into an undesirable area. Finally, in the 1990s, Istanbul local council decided to do something to the tune of millions of dollars and that work bought Istiklal to the influential status of today. So when you visit the street for the day, where should you go and what is there to do? Well, start with the Tram line that goes from one end to the other, or slowly wander down at your own pace to see the following landmarks.
Attractions & Things to Do on Istiklal Avenue in Istanbul
1: Churches, Mosques, and Synagogues
There are a few churches in this area, but the biggest and best is the St. Anthony of Padua Church. The Venetian Neo-Gothic architecture of the inside is impressive. The church is a fully functioning place of worship for Christians that live in a predominately Muslim country. If religious landmarks interest you, then you may like the Spiritual Sunday Excursion by Istanbul Tour Studio. It visits major churches, mosques, and synagogues of Istiklal Avenue and surrounding neighbourhoods. Understanding the multi-cultural history of Istanbul is hard at times, but this is a perfect way to see and understand how various religions have shaped its history over time.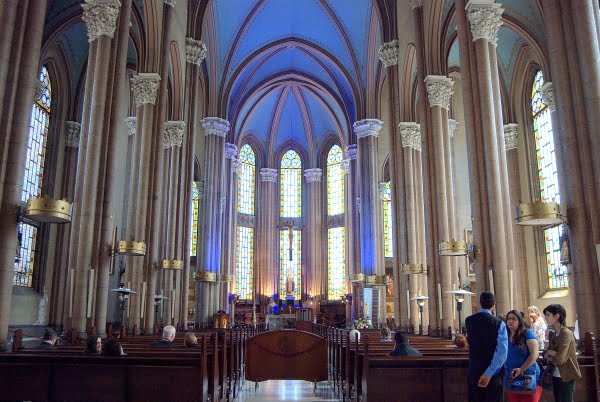 2: Shopping on Istiklal Avenue
Empty your bank account with everything for sale in shops, including clothes, music, technology, home décor, sports, and perfumes. Many shops are chain store brands, so don't bargain over prices. Instead, wander down side streets to find local Istanbul shopkeepers who sit down with you, drink an apple tea, and discuss prices to pay in the traditional Turkish way of haggling.
3: Street Photography Walk
Perfect for both novice and experienced photographers who want a deeper look into daily life in Istanbul, it starts on Istiklal Avenue, heads towards the Galata Tower district and past significant landmarks, and gives a local insight into the urban life of this great city.
4: Whirling Dervish Museum
The Mevlevi Museum is a former lodge of the whirling dervishes of Istanbul, and displays of their clothes, instruments and reading books are open to the public. In addition, they hold whirling dervish shows in the side hall that showcase the ancient Sema ritual. This museum is an excellent insight into the Sufism sect of Islam and Rumi, known as one of the greatest poets in the world.
5: Independence Statue
This Monument stands in Taksim Square. A reflection of the Turkish War of Independence, many Turks hold the statue in great esteem. First erected in 1928, estimations say that up to 3 million people walk past this statue at weekends. The square also marks the start of Istiklal Caddesi.
6: Art Galleries of Istanbul
On back streets surrounding Istiklal Avenue, art galleries like Pera and smaller exhibitions such as the Misir Apartmani in the Galata district showcase up and coming artists, both international and Turkish. Pera is home to one of Turkey's most expensive paintings, the tortoise trainer by Osman Bey Hamdi.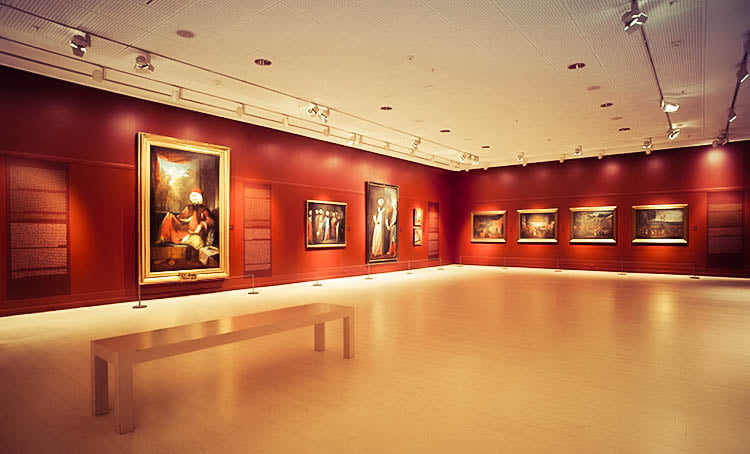 7: Street Art Tour
If art interests you but you don't want to see galleries, the street art walk might be more suitable. Istanbul Tour Studio offers this unique insight into one of Istanbul's most urban districts by highlighting the work of famous street artists. Led by a local artist who has collaborated on a street art app for Istanbul, it starts on Istiklal Avenue, then ventures further into other surrounding neighbourhoods.
8: Nightlife: Bars, Clubs, and Food
Eating and drinking your way down Istiklal Street will take months because of the vast range of places and cafes open for business. Well-known western chains like Burger King or KFC make a roaring trade with youngsters and partygoers. Alternatively, traditional Turkish lokantas serve cheap Turkish dishes if travelling on a budget. Likewise, high reputation restaurants serving pricey meals often require a reservation in advance.
Night-time is when the action happens as the bars liven up and play every type of music, from traditional Turkish rock to western-style group bands. I've never been, but one of the most popular and highly rated nightlife scenes is the 360 restaurant /bar and a nightclub. Set in a 19th-century building, it has a 360-degree view of the Istanbul city horizon.
Instead, I found myself in some dingy place, popular with students, and I highly suspected the singer was out of his head on drugs. So naturally, as you would anywhere in the world, have your wits about you because as one of the major players on the nightlife scene in Istanbul, there are some dodgy characters about.
9: Flower Passage of Istanbul
Flower Passage (Cicek Pasaj) is a favourite venue at night-time for food, but I did not rate the disgusting culinary dish I sampled. Instead, the architecture on the first level of buildings interested me the most. Displaying profile pictures from old managers of Meyhanes in Flower Passage, it was a striking and nostalgic black and white display of prolific Istanbul locals.
10: French Street on Istiklal
French street is on a small side street leading off Istiklal Avenue but is worth going that extra distance. Now a local landmark and popular with tourists, the décor is typical of a street in France, but don't expect French food or handsome French waiters! Instead, live music played during the summer months provides a romantic atmosphere while open all year for food or just drinks.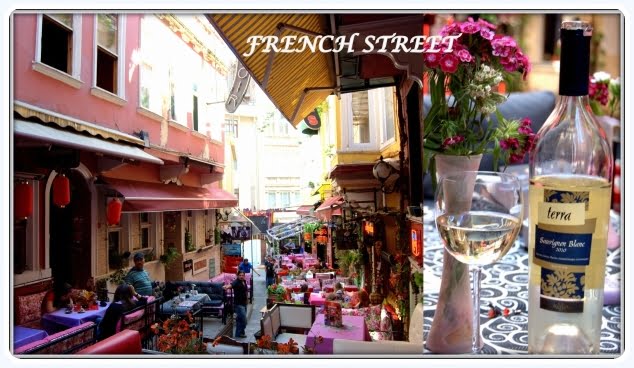 Note: If people have something to say in Istanbul, Istiklal Avenue usually is where they go. The most famous event was the Annual Gay Pride march of Istiklal Avenue that more than ten thousand people attended in 2012. In previous years, most protests were peaceful, but unfortunately, that has changed recently, and police often disperse protesters with water cannons. So if you are on Istiklal Avenue and see a demonstration, go in the opposite direction.
Also of Interest
If you plan to see a lot of Istanbul, check out the Istanbul e-ticket digital pass. You can get discounted access to top attractions, tours, and tourist advice with the Istanbul Tourist Pass and beat the queues in the process. The ticket includes entrance to the Illusions and Pera galleries, on Istiklal avenue in Istanbul, and other nearby attractions, including the famous Dolmabahce Palace, quickly reached via bus.
Save
Save
Save
Save