There is nothing much to Hidirlik Hill. When you reach the top, there is just a café, some picnic tables, and a row of local women selling spices. Yet it is one of my favorite places in Beypazari
Why?
I love it because it gives a complete view over the town
My obsession started when I sat in a local restaurant staring at a large photo framed on the wall. It was of the town of Beypazari but taken from a high point.
I was captivated and desperately wanted to recreate it for myself. So Sinan who is one of the tourism promoters for the area, decided that my wish would come true.
He knew the photo was taken from Hidirlik hill and he not only took me once, but twice.
The first time was during early evening when darkness had descended. The point was to practice night-time photography.
The second time was during the day so I could recreate the black and white photograph that I had seen in the restaurant.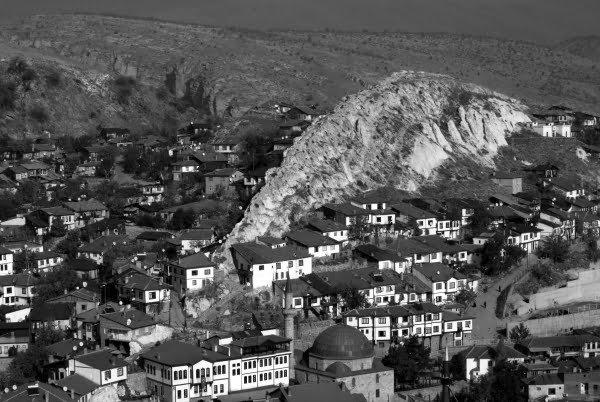 The Lure of Hidirlik Hill
I spend a lot of time in life, chasing around trying to find the weird, absurd, or freaky things that I think will make my life interesting. Hidirlik Hill View Point is none of those.
It is just a wonderful view over Beypazari. However, there was an empowering feeling that stemmed from looking down on this Ottoman town that I had walked the streets of.
Houses looked like small matchboxes and cars looked like model toys.
Observing everything on a higher level  made me feel big and powerful. Call me a narcissist if you want but as I walked away, I realized that my temporary higher status in life had boosted my ego.
That is what  Hidirlik Hill View Point is all about.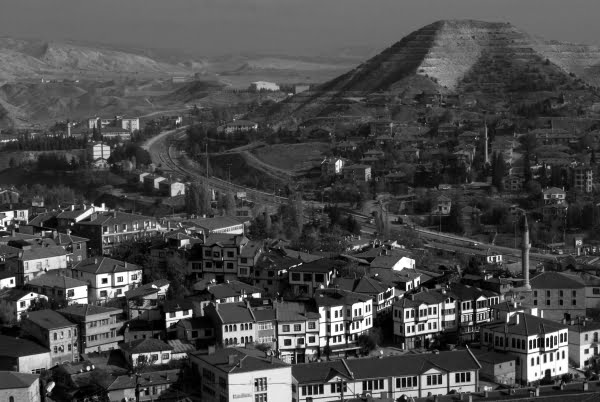 [wp_geo_map]