Mazi underground city is just one of hundreds in the Cappadocia region of Turkey. Exploring an underground city sounds exciting, but the truth is that when you have seen one, you have seen them all. Citizens retreated to them, during times of invasion and they acted as fully functioning cities with chapels, schools and rooms for the livestock.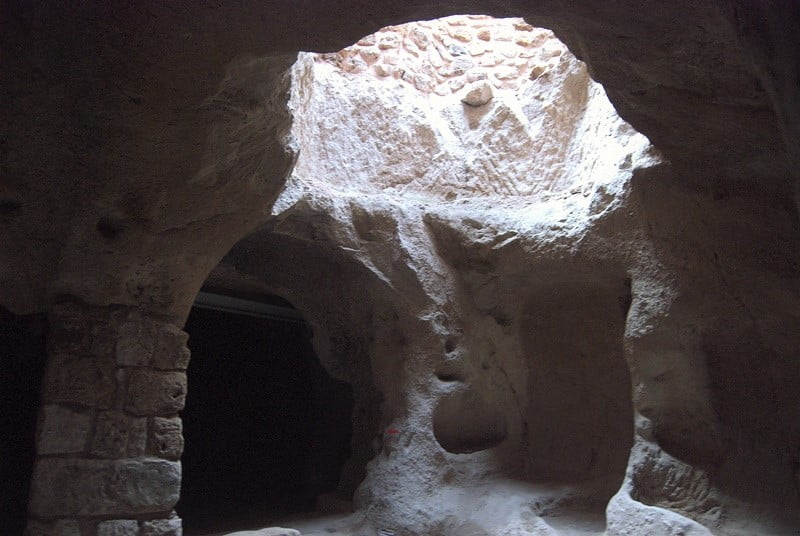 The first underground city I visited in 2010 was Derinkuyu, which is the biggest and the best. Hence the reason, why I did not get the same thrill and adrenaline rush when I visited the smaller and relatively unknown Mazi underground city. It was on the agenda for the Blue Tour run by Bridge of the Word Travel in Goreme. The tour is aimed at repeat visitors to Cappadocia, who have already seen all the major sites and want to venture further off the touristic trail.
The woman stood next to me was a first-time visitor to the region and had never been in an underground city before. Her enthusiasm was brimming over. Our tour guide ran through all the normal safety warnings before we entered, mostly for people who suffer heart problems or claustrophobia. Nobody backed out, so we descended down a long flight of stairs into the city.
It is not as deep as Derinkuyu so the claustrophobic feeling was easily avoided yet the dampness hung heavily in the air and as a smoker, my lungs felt stifled. I still can't understand how anyone could stay sane while holed up in those cities.
Mazi Underground City
Apparently going stark raving mad was common and I am sure that if I had been born during those times, I would have been one of the people they had to lock up or kill, in case I tried to make a dash for the surface therefore giving the enemy a way to get into the underground city.
The city, that was called Mataza in history, had four entrances all blocked by a heavy rolling stone, and only opened from the inside but the part that impressed me the most was a chimney for people to drop grapes down into the winery. Perhaps that is how they stayed sane. By being drunk all the time!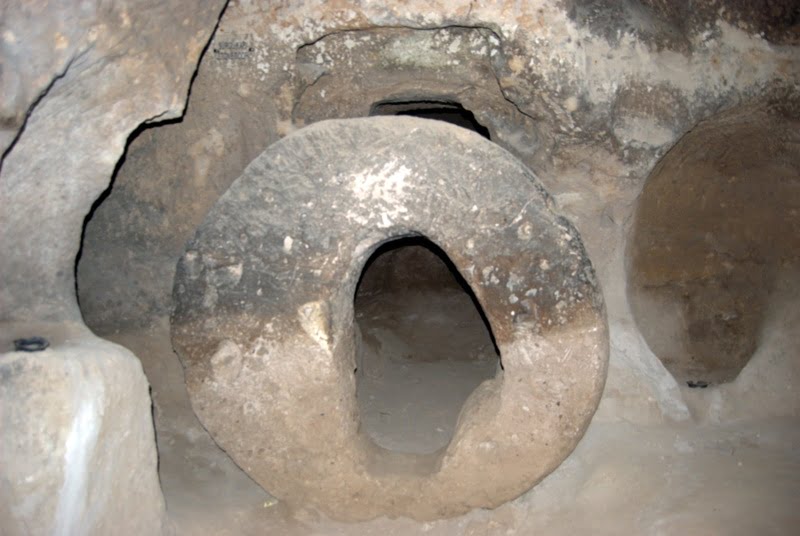 Save