Mardin in the south-east of Turkey is on the edge of an ancient region called Mesopotamia. When I booked into my hotel, the receptionist said they were not busy and had given me the room with the best view of the Mesopotamian plains.  I don't care much for hotel room views, preferring to spend most of my time outdoors and only using the hotel as somewhere to sleep. So I shrugged my shoulders in a "whatever" manner.
I was so wrong. I opened my window and the amazing landscape view just wowed me. It stretched far into the distance and included miles of empty land that has not suffered the pitfall of urban development.
The View of Mesopotamia from Mardin
Mesopotamia refers to an area of land that is spread out over some parts of Syria, Iraq, Iran and Turkey. Many scholars have referred to it as the cradle of civilization and extensive studies have taken place and are still continuing regarding life in the area over thousands of years. (Read more about Mesopotamia). It is obvious that this region has a lot of  historical value but as far as I am concerned, you don't need to be a history buff to appreciate a view like this.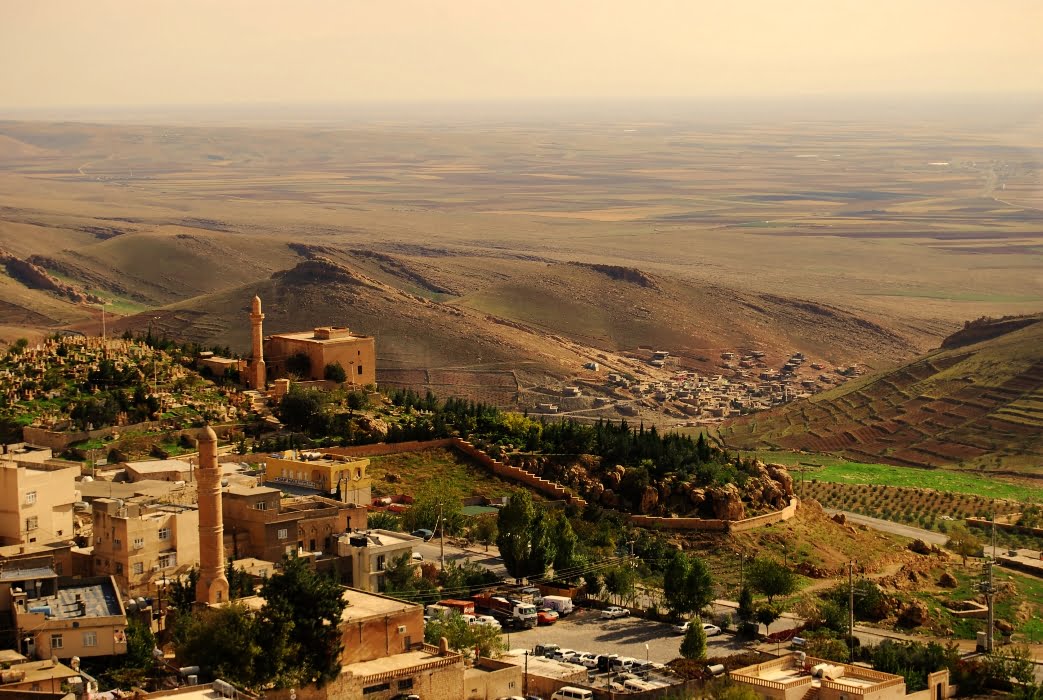 Save