I recently got the opportunity to have a full guided tour of a 5 star luxury resort and spa. Now,  considering how nosy I am, it did not take me two seconds to scream "yes, I am coming".  I am talking about the Venosa Beach Resort and Spa that opened it's doors in May of this year, in the area called Yesilkent on the Aegean Coast of Turkey.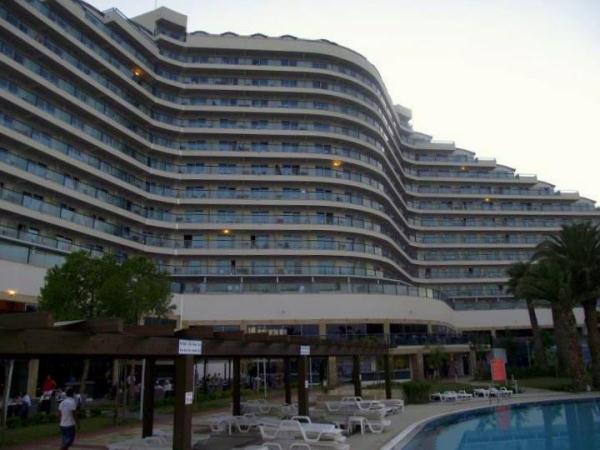 Trip Advisor would indicate that once Venosa Beach Resort and Spa had got the teething problems under control, they have generally won a few fans from a number of nationalities. While sitting in the restaurant, I heard numerous languages spoken, which was quite comforting. For a resort that is traditionally dominated by British holiday makers; this proves that Venosa Beach is headed in another direction when it comes to bringing tourism to Altinkum.
The Venosa Beach Resort and Spa boasts of 339 rooms, four restaurants, four bars, indoor and outdoor swimming pools as well as numerous activities and spa facilities. Was I impressed? Hell yeah, course I was impressed. This is quite something when the people who know me, will tell you that I am a hard core critic of all inclusive facilities.
The food was delicious. I helped myself to the open buffet in the main hall but there is a choice of four other restaurants that specialise in Italian, fish and Ottoman Cuisine.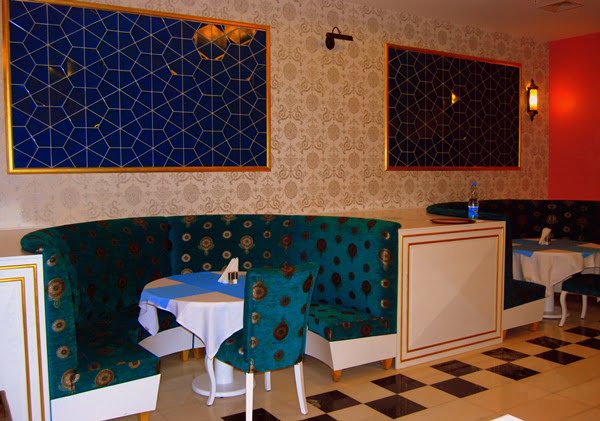 Touring the Venosa Beach Resort and Spa
One aspect that continually amazed me throughout the tour was the attention to detail in the decor and art that run throughout the establishment. It is quite obvious that no expense has been spared and this pays off in the form of a comfortable and relaxing environment.
There were a couple of reviews on Trip Advisor  complaining of the location but to be fair, the Venosa Beach Resort and Spa plainly states that they are located in Yesilkent and for people who do not know this area, it is very quiet and there is not a wide choice of things to do on your doorstep. This is one reason that Yesilkent has always been one of my favorite resorts to head to.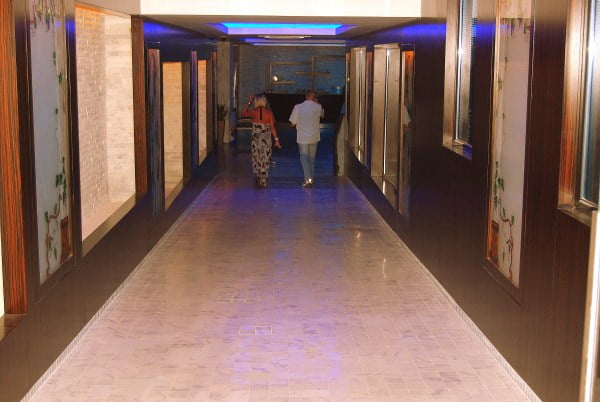 Would I stay at the Venosa Beach Resort and Spa?
No, but that is because of the fact that I have an apartment a 15 minute drive away. I would take advantage of their daytime tickets and also use the separate restaurants for evening meals. Apart from that, if you want the all-inclusive facility while holidaying in Turkey,  then Venosa Beach Resort and Spa,  in my opinion delivers it well.