Readers, before I show you my Turkish love letter, it is important to know the background of my story, more so if you are not familiar with the hot-blooded libido of Turkish men for Western women.
Any tour of Turkey by a single female, whether pretty or hideously repulsive, will produce numerous marriage proposals; requests for Facebook addresses and on the odd occasions, you may even gain a dedicated stalker or two.
Do not forget the excessive attention to our boobs and bums. If you have a rear end like Beyoncé, you have just trebled your chances of attracting even more attention.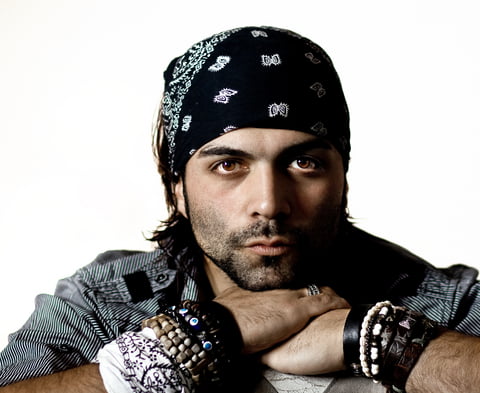 Most Turkish men wear their heart on their sleeves and shower you with a never-ending barrage of compliments and declarations of undying love.
This obsession with Western women have prompted many to say that traveling to Turkey as a solo female is asking for disaster but, if  you can look after yourself, I say "go for it girls." Revel in the attention.
Occasionally, this loving façade has also led women to make disastrous life decisions as they swoon over their new lover and the attention he gives, hence the phrase "Turkish love rats." Luckily, I am poorer than most of the efficient and successful love rats operating in the holiday coastal resorts. I also have no intention of living in any other country, so the men with prior motives of an easy visa out of Turkey, tend to stay away from me.
My Story
Over the years, I have enjoyed many dalliances, long-term relationships and even took the plunge and said yes to a marriage proposal. Seven years later, after cultural differences destroyed our bond, I divorced my Turkish Romeo and entered the dating scene again.
Then one day, a Turkish man walked into my life and proceeded to rip my heart to pieces. I spoke about the experience in another post.
"I met him in a restaurant and was instantly attracted to his dark, rugged looks and cheeky smile.  He grabbed my hand, looked at me and a whirlwind romance started. We spent lots of time talking, watching films, dancing, laughing, and kissing. I was on cloud nine and truly hooked.
When we were apart, we missed each other. When we were together, we made love, damn good, intense love. Again and again. All over the house. The passion ignited something within me. I felt beautiful again. The sexual chemistry was intense and addictive. He said he felt the same.
Then one day, I sent him a text. He did not reply which was unusual. I thought nothing of it until his friend rang late at night.
My Turkish lover, who had captured my heart, was in prison.
He had stabbed a man three times during an argument over money. He will be in prison for a long time. I still feel stupid, disappointed, and cheated. My heart still feels as if it has been ripped in two."
So, faced with no choice but to get on with my life, I tried to forget him but he has always been at the back of my mind. Then last week, a letter arrived from the prison in the next town. It was from my Turkish heartbreaker.
I should point out at this stage that it is impossible to do a direct translation from Turkish to English. The Turks also have a completely different way of talking. For instance, they never switch on or switch off a mobile telephone; they either open or close it.
For this reason, some of the wording may seem odd however; I have tried to stick to the original letter as much as possible. I also omitted some personal information that will never make the light of day on the Internet!
My Turkish Love Letter
Natali, I want to start these words by saying hello. I have been wondering about you a lot and miss you. You have captivated me ever since the first day we met and I wanted you to be the first and last woman in my life.
However, for some reason that I do not know, unfortunate things happened to separate us and now I am here, on my own.
When my time in prison finishes, I will continue with the rest of my life but I do not want to carry on by myself. I want a life friend and person to share love, fate and hope with.
I want that person to be you. I believe it will be you. Sitting here, I hope with my heart that you think the same. If you do, I will be so happy.
I think about you too much. I want to be by your side but I am not. I cannot stand feeling so sorry and sad while I am here but when I think of being with you, it gives me strength to live. The thought gives love in my life and fills every place with happiness.
Natali, my only dream is to see you, touch you softly, talk with you, and look into your eyes to tell you how much I miss you.
God willing, you feel the same but I am sure you do. I know you do because the first time I met you, I gave you half my heart and it still continues to beat strongly now.
Natali. Take care of yourself. If you want to see me, tell my friends and they will arrange for you to visit with my brother. If you send a reply, I will be so happy.  I am waiting.
What will I do?
Well, wondering around the inside of a Turkish prison, acting out scenes from Midnight Express has never been high on my travel agenda.
I also do not intend to wait five years for a man, no matter how good his lovemaking skills were.
I do however feel that a reply is needed. I am not sure what to say but will publish my response to my Turkish Casanova in part two.
Readers : What you would say if you wanted to answer this letter? Would you visit someone in a Turkish prison?
Image Credits: MyDear and ShareInspireQuotes
Please note : Photos did not represent any actual person.