Tucked away within the walls of a stone courtyard was a small and dusty workshop. I squinted my eyes as I peered through the age old stained windows, unsure whether the shop was open.An old man opened the door and smiled. His wrinkled face and stooped demeanour portrayed his old age. I was amazed he was still working at his time of life but he told me, his job was not work but instead a passion.  He was an expert at making Gaziantep shoes.
As he showed me his trade, he told his story. Having previously learned everything from his father, he had been making shoes for 65 years. The family's ultimate claim to fame was to make 600 pairs of leather shoes for the film Troy with Brad Pitt.
It is not easy to construct the shoes known as "Yemeni" and patience is needed in abundance. Known to keep feet cool in summer and warm in winter, these days there is not much demand for them however the shoemaker was not worried. He makes lots of shoes for dancing troops around the country who showcase old village dances and his product has also become a popular souvenir for tourists.
As much as his trade was fascinating, his character intrigued me more. Having led a very different life, he was still smiling and showed no signs of regret, turmoil, or sadness. If I can reach his age and still view the world with optimism, I will be more than happy.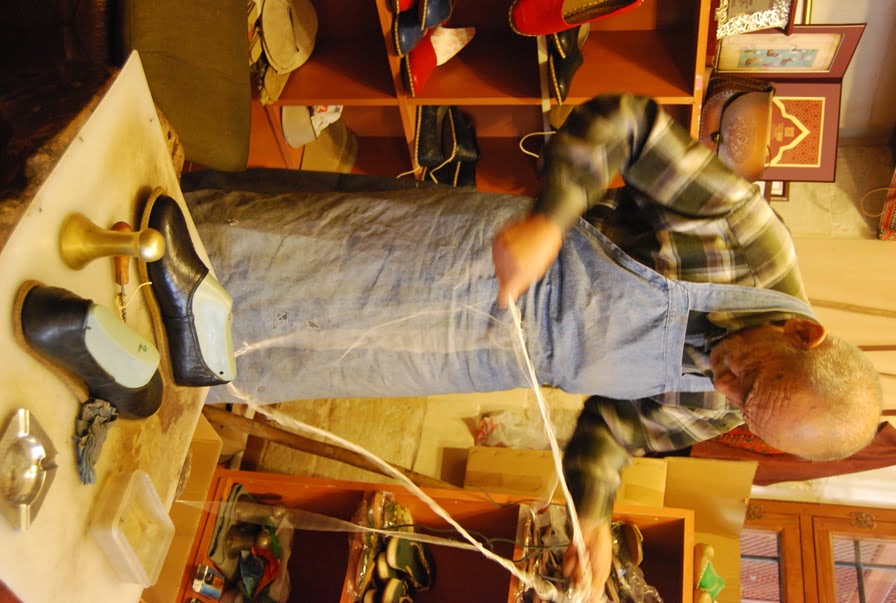 [wp_geo_map]
Save
Save