Guest post by Joel Stubbs
If you are a keen photographer, a holiday is an adventure where you get to explore rather than taking a time-out for rest and relaxation. When planning a trip to Turkey, you need to visit its largest city, Istanbul. Take a look below at some of our suggestions of the best places to get some great photography in and around Istanbul.
Basillica Cistern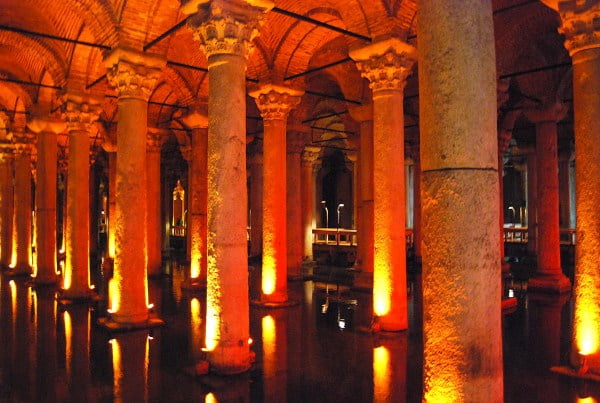 The Basilica Cistern is an atmospheric underground waterway that was historically used as a water storing facility for the Great Palace. Located in Sultanahmet square, this underground wonder has been featured in various films and games, most notably in the Bond film From Russia with Love in 1963. The Cistern is 132 meters long, 65 metres wide, and contains an impressive 336 columns. You can get some fantastic night shots here. Due to the low light, remember to bring along your tripod.
Hagia Sophia
The Hagia Sophia, or Ayasofya, is a museum in Istanbul with a colourful history. From its initial construction is 537 until 1453, the building was originally an Eastern Orthodox cathedral, but between 1204 and 1261 it became a Roman Catholic cathedral, then from 1453 until 1931 it was converted into a mosque. In 1935 the building was finally made into a museum. The Hagia Sophia has an astounding mix of Islamic and Christian décor, including calligraphic roundels and mosaics. This is a fantastic place to get some shots of the impressive interior that includes marble, porphyry and gold.
Sultan Ahmed Mosque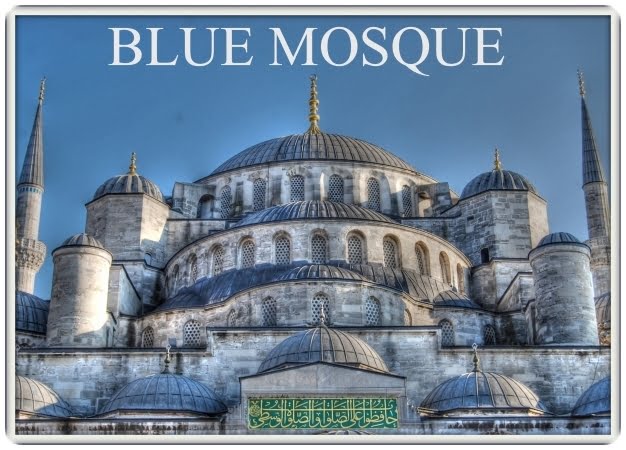 Another popular tourist attraction in Istanbul is the Blue Mosque, also known as Sultan Ahmet Camii. This is an active mosque that is equally impressive both inside and out. Built between 1609 and 1616, the Blue Mosque gets its name from the iconic blue tiles used in its construction. The interior is lined with over 20,000 ceramic tiles that have been made by hand. As well as taking photos of the exterior, there are also approximately 200 stained glass windows inside as well as intricate calligraphy from the Qur'an.
Dolmabahce Palace
If you have ever wanted to see the opulence and elegance of a 19th Century palace, you need to take a trip along the waterfront to see Dolmabahce palace. The palace appears French due to its distinct baroque and rococo style. The rooms and halls look like they are straight out of a film set. There are beautiful pillars and ornate crystal chandeliers inside, but don't  forget the exterior and gardens that are best viewed by water.
Grand Bazaar
Our final treasure form Istanbul is the infamous Grand Bazaar. This bustling covered market is one of the oldest in the world. This is a fantastic place to explore and partake in some street photography. The Bazaar itself is comprised of sixty streets that are home to over 5,000 shops. There are thousands of locals, visitors and shoppers here each day to browse the various jewellery, fabric, spice and antique stalls. If you want to see some authentic Turkey culture, this is the place for you.
Save