On your first visit, I do not recommend getting off the beaten path in Istanbul – Turkey, no matter how adventurous you are. To do so would be to miss magnificent attractions and landmarks from the Byzantine and Ottoman eras that Istanbul is famous for. Sites like Hagia Sophia, Blue Mosque in Sultanahmet and the Grand Bazaar and Spice market are a must-see even if they appear in all travel magazines about Istanbul city and Turkey.
However, if you are making a repeat visit to Istanbul or find yourself with extra time, straying away from main tourist sites during the day is an excellent way to see Istanbul's diversity and lesser-known attractions that do not receive worthy admiration. Of course, anywhere away from the Sultanahmet or Beyoglu districts is off the beaten track, but it all depends on how far you want to stray.
Neighbourhoods in Istanbul like Galata still attract visitors because of its large domineering Genoese Tower and proximity to the famous Istiklal Avenue. However, increasingly more visitors to Turkey are also catching onto the Bosphorus and Golden horn lure in Istanbul. So, let us look at where to start your daytime experiences off the tourist track.
8 Places off the Beaten Path in Istanbul – Turkey
1: Fascinating Dolmabahce Palace
Most people have heard of Topkapi Palace in the Sultanahmet area of Istanbul but rarely do I speak to someone who has toured the beautiful and rich Dolmabahce Palace. This is surprising because it was the last home of the Ottomans before they were quietly forced out of Istanbul and Turkey, and it is well worth a visit. Another significant fact is that Mustafa Kemal Ataturk, the Turkish Republic founder, passed away in the year 1938 in the Selamik section. Dolmabahce also boasts of an amazing Bosphorus view, making the palace a great place to start your holiday in Istanbul.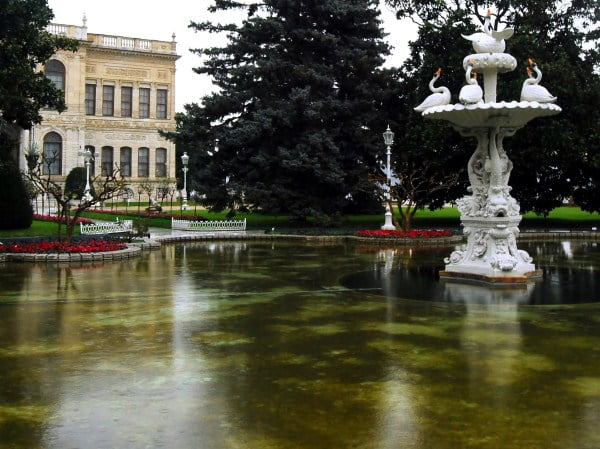 2: Walk and Dine in Beautiful French Street
The Beyoglu and Taksim districts are undoubtedly the Turkish nightlife capitals of Istanbul city, but also visit miss French Street to dine with live music in backstreets behind Galatasaray School. Known as Cezayir Sokak in Turkish, mostly Turkish locals visit it. French street is also an excellent meeting point for friends, where you can eat delicious food.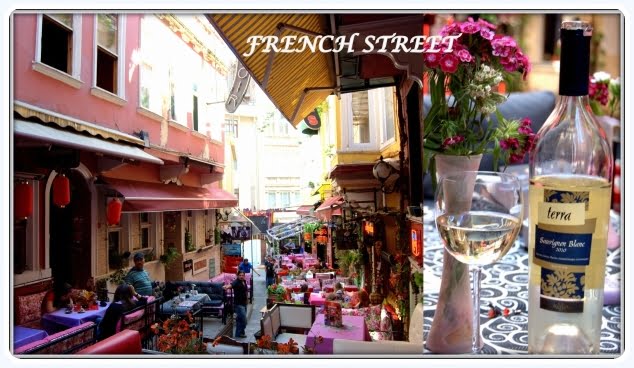 3: Travel to Turkey's Princess Islands
Turkish people in Istanbul may argue these islands are touristy because locals head there on ferry cruises at the weekend. Still, few foreigners find the cultural delights of the Princess Islands. The biggest of these Istanbul islands is Buyukada, a famous summer destination for wealthy Ottomans. Authorities banned road traffic, so get about on foot or via horse and carriage. Look and admire the intricate architecture of old Ottoman mansions, and browse souvenir shops. Then relax in a seaside restaurant, especially for the views.
4: Explore the Asian Side of Istanbul
Separated from the European side of Istanbul by the Bosphorus strait, there are several reasons to visit Istanbul's Asian side. At the top of your list should be Beylerbeyi Palace, a summer home for the Ottoman sultans, and Camlica Hill park, a famous tea garden spot for Istanbul Turks because of its panoramic Bosphorus view. When booking Istanbul hotels, opting for a Turkish stay on the real Asian side in Uskudar means you will stray far from the beaten path in favour of enjoying local culture in Istanbul. Also, visit shops and discover Kadikoy's fish market for a delicious local meal and drinks in an authentic restaurant.
5: Discover Istanbul's Jewish Museum
Ever since I read about the religious history of Jewish neighbourhoods in Istanbul city during the Ottoman Empire, I have been eager to learn more. My next plan is to visit the Quincentennial Foundation Museum of Turkish Jews with its ancient artefacts, large book stores, and informative exhibitions in the Beyoglu district of Istanbul. If Jewish history interests you, see the Galata neighbourhood since this is the traditional old quarter where Jewish people resided. Tip: Certain tour agencies also sell day-guided walking tours of Jewish heritage in Istanbul city.
6: Walk Around Fener and Balat Houses
Sitting off the Golden Horn waterway in Istanbul's Fatih district, Fener's name stems from the Greek word Fanari, meaning lantern, or in Turkish, lighthouse. As a prominent Greek neighbourhood housing wealthy citizens for about 300 hundred years from the 17th to 20th centuries, Fener enjoyed many lucrative times. Visit Ecumenical Orthodox Patriarchy Church.
Meanwhile, the Balat neighbourhood is the best place in Istanbul city for a different local experience. Women still gather on doorsteps while men sit in tea houses, kids kick balls around in streets and lines of washing blow in the wind overhead. Odd shops and colourful houses have become iconic Istanbul pictures on the Internet. This is one of the best day experiences in Istanbul, and you can also book a daily walking tour with a travel guide. More about Fener and Balat.
7: Non Touristy Suleymaniye Mosque
This imperial Ottoman Mosque connects to the most famous Ottoman sultan Suleiman the magnificent. If you have ever watched the favourite Turkish series called Magnificent Century, then you will already know all about his life and that of his wife Roxelana, who likewise became the most influential women during the Ottoman empire's rule. Mimar Sinan, who was the Ottoman empire's most famous architect, designed the mosque. Built-in 1557, the mosque holds Suleiman and Roxelena's tombs, therefore making this building sacred. The mosque is just a 12-minute walk from Galata bridge.
8: The Path to Rumelihisar Castle
As well as seeing the old city walls, take a trip to Rumelihisari castle, in the Sariyer area. Standing on the banks of the European Bosphorus straits, Ottoman sultan Mehmed the 2nd built this 15th-century castle to prepare for an invasion of Constantinople, which was ruled by the Byzantine empire. Alongside the Anatolian fortress on the opposite side, the two castles enabled the army to cut off all traffic, effectively isolating the city's residents. In later years, the castle also served as a prison, and throughout centuries, authorities have extensively repaired it to become an open-air museum and venue for outdoor concerts in Istanbul.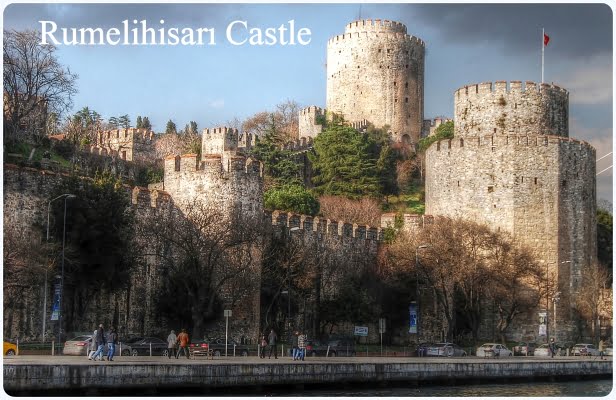 About the Istanbul e-ticket
If your trip involves seeing much of Istanbul city, the Istanbul e-ticket digital pass will be helpful. It includes an entrance fee to many places and guided tours to tourist places and non-touristy places in Istanbul. Visit attractions like the Spice bazaar, historic Topkapi Palace, home to the last Ottoman sultans, take a trip up the Bosphorus, see inside famous mosques, or browse around lesser-known markets only Istanbul locals use. As a result, average travellers eager to explore can save much money. Find out more about the Istanbul Pass here.
Also Read
My Istanbul category includes more information on what to see and do when you travel to this great city. With detailed information about my visit to places like the old Grand Bazaar, underground cistern building, Topkapi Palace, and landmarks to put on your list, find inspiration to enhance your travel experience and more ideas on getting off the beaten path in Istanbul.
Save