I have always stated that the Aegean resort of Kusadasi does nothing for me. I find it false, pretentious, and annoying that when cruise ships dock in, prices everywhere suddenly go up and local sellers seem obsessed with American and Chinese passengers.
It is a popular holiday resort though, especially for people looking for a decent package deal or some spontaneous last minute holidays at the Turkish Riviera. Although a number of nationalities choose to stay there, it seems to attract the Irish in particular. Now, numerous people insist my criticism is unfair and I went to the wrong places. So when it was suggested that I visit the Degirmen Establishment, in the interests of fair research, I accepted.
Did I know anything about it? No
Had I heard about it before? No
Previous experience has told me though, that the best days are often unplanned. Situated on the outskirts of Kusadasi, Degirmen is a small farm, horse ranch, restaurants, and a popular breakfast spot for local Turks at the weekend.
Degirmen Farm
Upon arrival, we passed a small, non-working windmill and proceeded up a long winding path into the complex and the small farm, of which I found the most quirky resident to be a bald camel.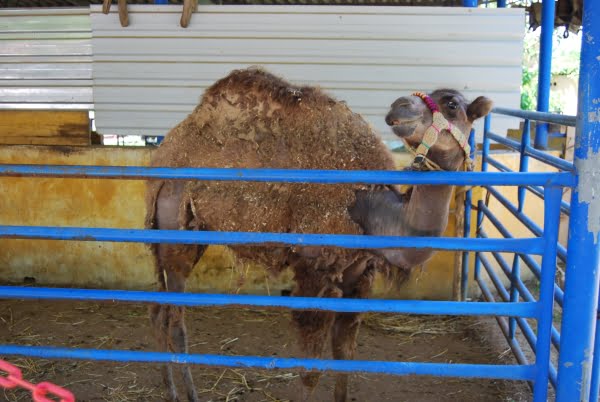 Despite the fact, that every camel I have come across has always been smelly and dirty, his tufty coat did give me cause for concern. I could not put it down to age because his size was really small, yet all the other animals in the farm seemed well groomed, fed, and looked after.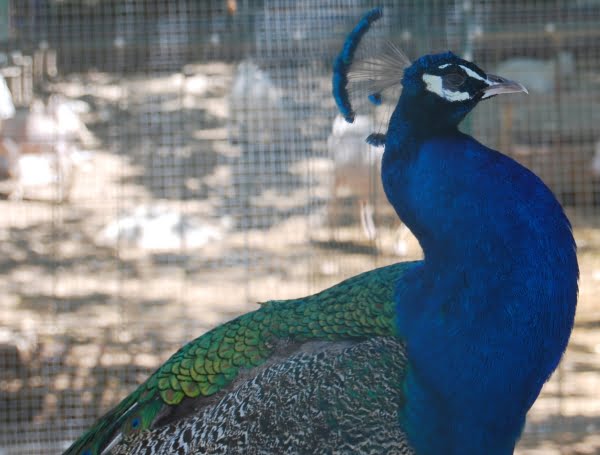 The farm did not interest me however Degirmen firmly state it is aimed at children, hence the school visits and supervising attendants during weekdays.
Barn Bar and Restaurants
Leading further into the complex, the winding path passes gardens filled with turtles and rabbits to eventually arrive at the horse barn.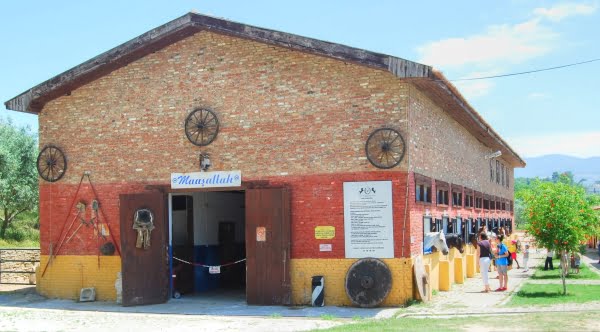 12 horses with heads sticking out of the barn hatches, watch eagerly as each person passes by.
Snacks are their main priority however, the majestic size of the horses and their teeth, when their lips were curled back, scared me and there was no way, I was putting my hands near their months. Their magnificent appearance is luring though and for anyone with children, horse-riding lessons are available.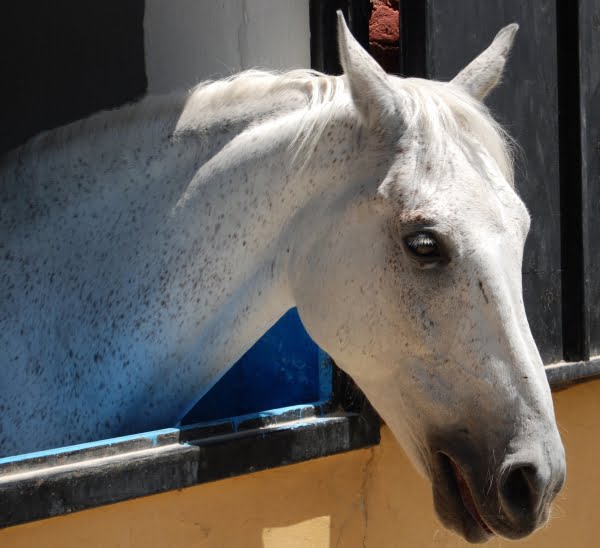 Lakeside Restaurant
My favourite part of the park was the rustic and very basic lakeside restaurant. Reached by an unstable rope bridge, the seating area overlooks the artificial lake, and traditional Turkish food such as Gozeleme, are the only items on the menu. Degirmen strongly promotes organic gardening and grow most of their own ingredients such as olives, vegetables, and fruit.
Main Restaurant of Degirmen Farm
If your appetite demands a more hearty meal, the main restaurant is the best choice. Although, I did not eat there, Trip Advisor displays good reviews for the food but a few people grumble about the price. Hey, organic gardening is never cheap! My particular interest was the architecture. The large mansion built from stone and wood, has been feverishly decorated with antiques and art from the past.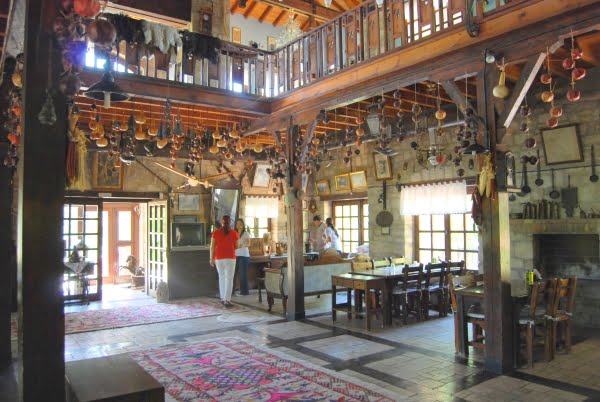 With an emphasis on traditional Turkish home life, the high wooden beams on the ceiling, copious amounts of windows and the grand wooden staircase leading to the upper floor, assured me that this did not reflect the average person's life on the Aegean coast, in either the present or past.
So would I recommend it?
Yes, if you are looking for a quiet relaxing place to chill out.
Time Needed : If you do not use the restaurants or ride horses, just a couple of hours.
Save