Kas (pronounced cash) is everything that a typical Mediterranean seaside resort in Turkey should be.  White washed houses cascade down the winding mountain roads to show the way to beautiful beaches and a harbor that reminds you that  life is in fact quite good and while in Kas, the best thing to do is to adapt quickly to the Mediterranean lifestyle.
Many of the houses in Kas are surrounded with pink bougainvillea flowers that immediately make you notice the influence of Greek architecture in some of the older properties, typically the wooden shutters, narrow streets and large terraces for enjoying the mid-day sun.
Like many towns in this area, there used to be a huge Greek population until 1923 when there was an exchange of citizens between Greece and Turkey. That was a turbulent time for the area, when people were unsure of the future. I think they would be proud now, to know that Kas is making a name for itself as a "must visit" Mediterranean destination in Turkey.
The town was the third stop on my South Western tour and on my first day, I did feel weary of losing my way.  However once I found a map and discovered it is actually impossible to get lost in the tiny coastal resort; I started to ease up and did not have to be persuaded twice to sit on a terrace watching the sunset while drinking an ice cold beer. Having before, found myself lost in the resorts of Kemer and Cirali, I quickly established that in Kas, if I did find myself in unknown areas, all I had to do was head down to the hill and towards the sea.
A walk along the harbor of Kas while the fishing boats dock in and unload their catch will fill the air with the smell of fresh fish and naturally, the restaurants surrounding the harbor take advantage of this. Lobster, crab and all types of fish are on the menu. That is what makes Kas so great if you are a fish or seafood lover; all the restaurants produce excellent dishes and will be probably be one of the best fish dishes you ever taste.
Things to Do in Kas
While Kas is a laid back Mediterranean resort, it is also important to know that it is at the forefront of a trend that has started to become popular in recent years. I had the great opportunity to spend a week with Bougainville Travel who was the first company in the town to establish adventure activities for people of all ages.
Their activities range from trekking along the Lycian way to sea kayaking to giving your adrenaline glands a work-out by paragliding. Parents who are worried about keeping their kids from being bored can fill their days with canyoning, mountain bike riding or scuba diving in the clear seas surrounding Kas.
Along with spending time with the staff of Bougainville travel, one of the great things I also loved about Kas and I decided to extend my stay because of it, is the local bus transport. Frequently buses will leave for the surroundings towns and historical sites making exploring so easy and practicable.
Catch a bus to the surrounding resorts of Olympos or Kalkan. Head a little bit further to explore the church of St Nicholas and the ruins of Myra in Demre. Lycian tombs and the small ampitheatre within Kas will also attract the attention of history lovers. Basically, the town will suit many. The only people who may be disappointed are those who want the large nightclubs that are open till five in the morning. In that case, they should head to the resorts of Bodrum, Kemer, Antalya or Marmaris instead.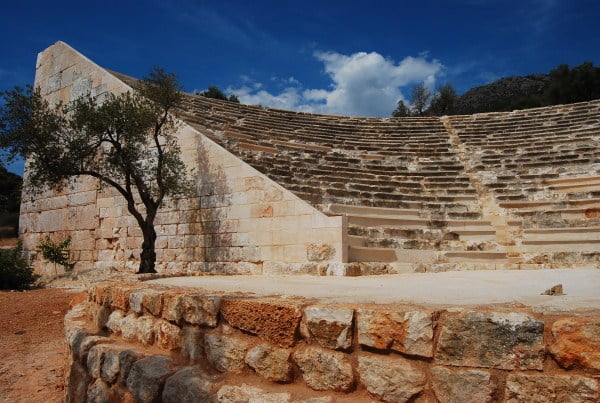 Is Budget Travel In Kas Possible?
Kas is a well-kept town and upon first appearance, you may think that it is not suitable for budget travelers. Some of the restaurants can be pricy along with the accommodation however you just have to look that little bit further to discover cheap Turkish pansions and Lokantas that make Kas an ideal destination for those traveling on a budget.  My only recommendation is to book accommodation as near to the harbor front as possible, as walking up those steep hills every day will certainly give your calf muscles a workout they have not seen the likes of before.
How to get to Kas
You can fly into Antalya airport which is a three hour transfer or Dalaman airport of which the transfer is two hours. If you are driving, Kas it is located just off the Antalya highway that runs parallel with the coast. Public transport to the town is frequent, cheap and it can be accessed from all the surrounding resorts of Kalkan, Fethiye, Cirali and Antalya.
Hi. My name is Natalie Sayin and I am the author of The Turkish Travel Blog. I am an eccentric,Internet addict with a passion for history. I really shouldn't travel because I can not read maps and always lose my way! But hey, that never stops me and it is part of the fun! Leave a comment below to join the discussions.